Get the best price guaranteed for
Explore our options for your stay in Rome. Book now through our official website and get the best price online guaranteed
Your camping pitch amidst the trees
Thanks to its numerous lime and black locust trees, Flaminio Camping Village is able to offer naturally shady pitches, all with electrical hook-ups. Level, tree-lined spaces in an elegant and well-kept setting.
The spacious and attractive campsite bathrooms for adults play soft background music, and feature individual shower cubicles. The women's bathrooms include a mirror-lined room complete with hairdryer, the perfect place for applying make-up!
Unique and original child and infant bathrooms, providing safety and cleanliness for your children while on holiday.
1. 6-amp ELECTRICAL HOOK-UP (included in price)
2. CHECK-IN until 1 AM
3. DRINKING WATER FOUNTAIN near your pitch
4. CAMPER VAN SERVICE with water top-up and disposal and a chemical toilet 
Click here to see all the offers for your stay in one of Flaminio Village
We have some offers designed just for your stay in the Camping.
Internal dimensions of 16 m2, for a maximum of 4 people:
1 double bedroom, 3 small shelves, hanging space
1 lounge with 2 single sofa beds
Central zone that acts as a small kitchen, extending table and 4 stools, 1 fridge, 1 microwave, 2-hob stove top
Raised internal space with wooden flooring, entrance door and mosquito net
External space equipped with table and chairs, canvas parasol for hotter days
Bed linen, blankets and final cleaning included in the price
The COCO Sweets are structured tents with no bathroom. The comfortable and spacious campsite bathrooms (women, men and children) are just a short distance away from your COCO SWEET.
All pitches have an electricity hook-up
Camper van service available with water top-up and disposal and a chemical toilet..
The campsite also offers:
Comfortable and spacious campsite bathrooms, for adults and children, with underfloor heating in winter. Background music for added relaxation
The baby washing and changing area includes a washing machine used solely for washing their clothes and sterile baby bathtubs
Disabled bathrooms compliant with current legislation
Women's make-up area with individual mirrors and comfortable seating; hairdryer
Individual shower cubicles for your privacy. Showers with hot and cold water
Self-service 10 kg washing machines and tumble dryers (extra fee payable)
Discover the offers
Discover all the offers on the Village Flaminio website
Click here to see all the offers for your stay in the Flaminio Village campsite
The Village Flaminio offers various conventions available to the guests of the Bungalows.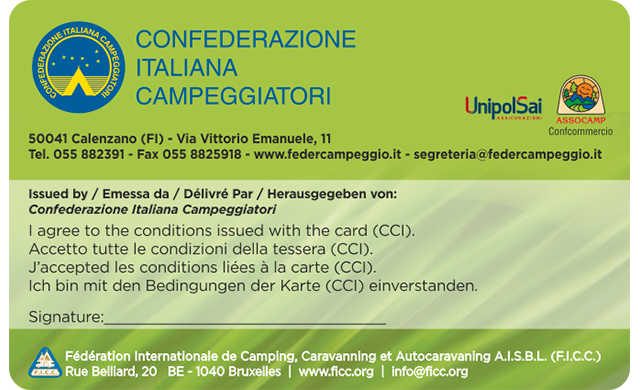 All Federcampeggio (Italian camping federation) members are entitled to a 20% discount on the 2021 Price List during low season at Flaminio Village.
We would like to remind all campers that Flaminio Village accepts ACSI Camping Cards for the following periods in 2021:
- From 06/01/2021   to    01/04/2021 
- From 06/04/2021    to 30/04/2021
- From 10/05/2021    to   25/05/2021
- From 03/06/2021   to 01/07/2021
- From09/2021    to   23/12/2021
Validity periods of the ACSI card year 2023
Offer valid all year round 
Book 7 nights pay 6 nights
11/04/2023 – 28/04/2023
02/05/2023 – 10/05/2023
22/05/2023 – 01/06/2023
04/06/2023 – 01/07/2023
08/09/2023 – 23/12/2023
€23.00 per night
1 Camper or 1 Caravan with car or 1 tent + car
2 adults, 1 pet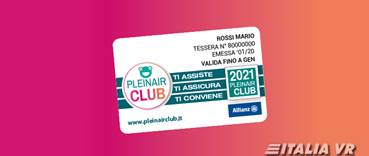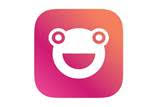 PLEIN AIR-CLUB IL RANOCCHIO OFFER
Offer terms and conditions:
LOW SEASON = Caravan or Camper occupied by 2 people, Tent + 1 motor vehicle = 20 euros per night (tourist taxes excluded) – inclusive of 1 pet.
HIGH SEASON = 10% discount on the price of the overall stay
HIGH SEASON 20% off Family Special = for 2 adults + 2 children (max. 12 years old) + 1 motor vehicle + 1 tent
– 10% discount on other prices e.g. second tent + 1 pet or second vehicle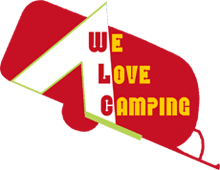 "We Love Camping" is a new network of campsites that share the same fundamental principle:
offering high-quality services so that guests can enjoy their holiday. The network is made up of campsites dotted across almost the entire Italian peninsula: from the Tyrrhenian coast to the Adriatic coast, from the lakes in the north to those in central Italy, from the great cities of art to small historic towns and villages. Although all the campsites in the network are different, they all offer visitors special discounts that they would not be able to obtain elsewhere.